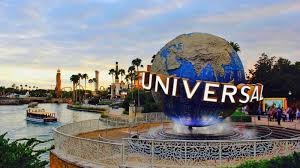 Universal Orlando Resort is kicking off with a new multi-day holiday deal in 2021, with savings of up to $200 for four day tickets or up to $800 on a vacation package for a family offour. Up to $50 per ticket can be saved for visitors purchasing four-day, two-park, or threepark tickets starting at $224.99 per adult plus tax. 
It is also possible to apply  the offer to holiday packages, saving Up to $800 on a package at a Universal hotel with five-night accommodation and four-day theme park tickets. 
For visits through Dec. 17, the offer is good for bookings now through April 27. Universal also revealed a deal for residents of Florida: a one-day, two-park ticket can 
be bought, starting at $181 per adult plus tax, and free for three additional days.Tickets, subject to availability, can be purchased with no blackout dates for visits on any four days through April 30. It is not possible to buy these tickets at the front doors. Volcano Bay, Universal's waterpark, is scheduled to open on or before 1 March, the resort said.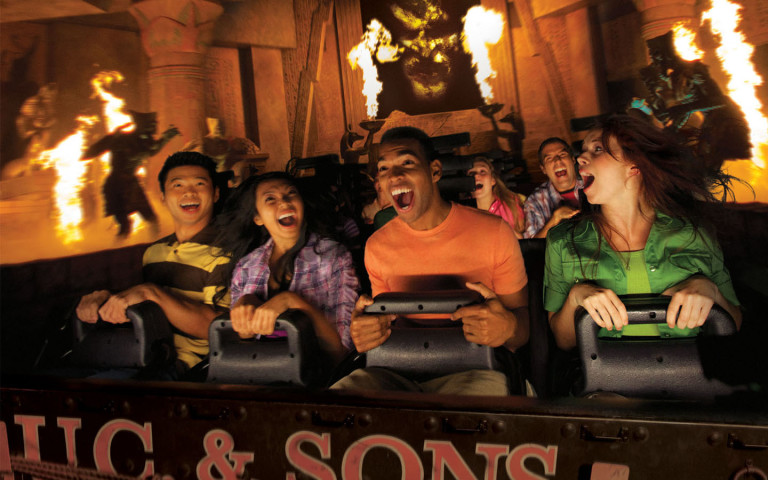 Revenge Of The Mummy
You'll hang on tight by digging your nails into the safety rail as You thrash forward and back On the track, running from the evil Mummy Imhotep. He's going to throw all he's got at You: swarms of Insects, warrior mummies  and fire so powerful you'll certainly feel scared.
Jurassic World VelociCoaster, Coming Summer 2021 to Universal Orlando Resort
Then feel the rush of the hunt as you race through the jungle alongside raptors on the Jurassic World VelociCoaster, a new species of roller coaster coming Summer 2021.
Call Us At 516 – 249 – 0719
Universal Studios Hollywood California
The world famous Studio Tour that snakes you through the backlots at Universal Studios Hollywood ranks as a Must-do ride in California 
with a behind-the-scenes look at movie making magic, plus 
Blockbuster-themed detours along the way.
The Secret Life of Pets
You can view The Secret Life of Pets daily in Universal's Superstar Parade. At certain times throughout the day, you can also get up close and talk with the pets as they pull the parade float out in the Character Party Zone across from Mel's Drive-In.